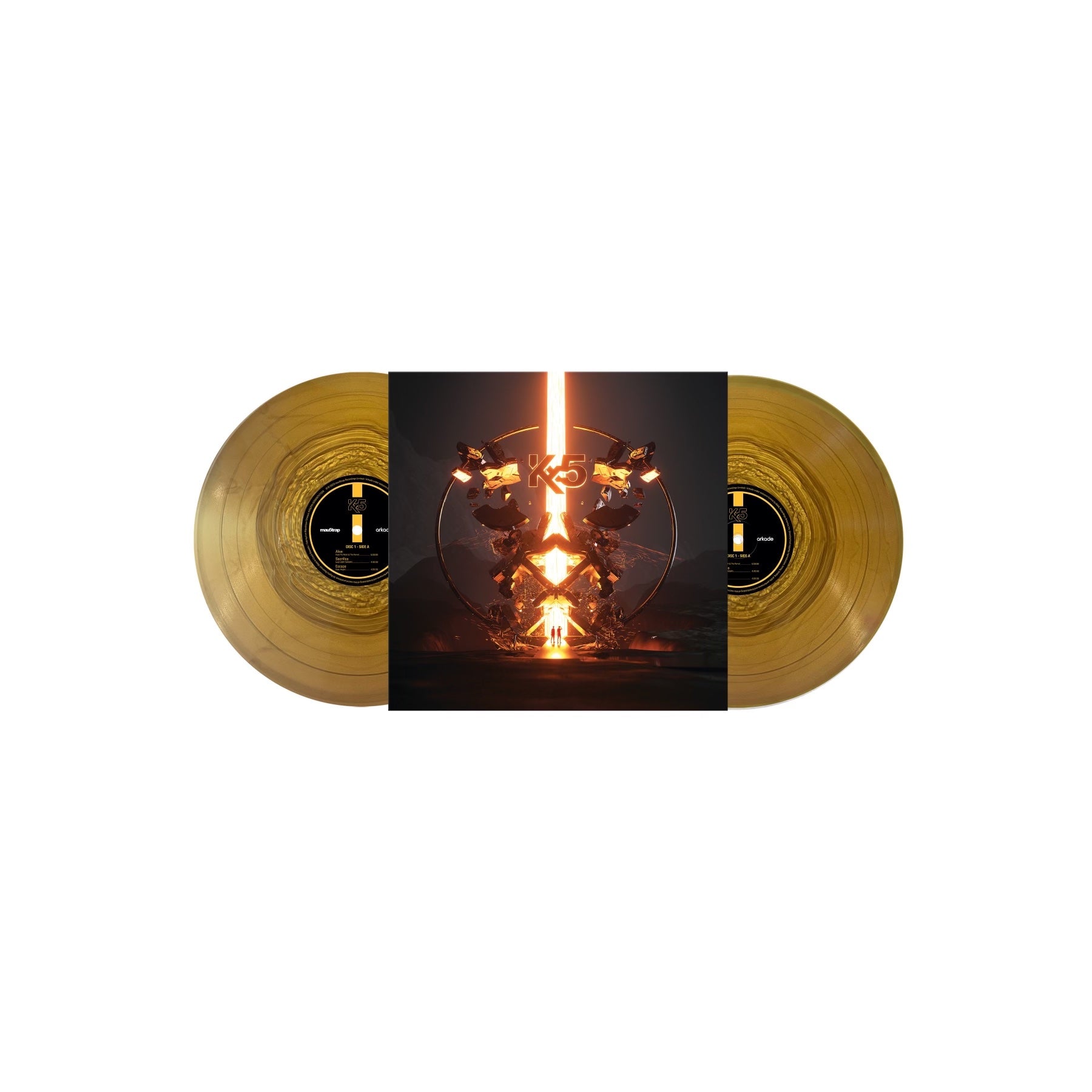 'Kx5' Double LP Gold Vinyl
Kaskade and deadmau5 first partnered on their 2008 smash "I Remember,"—heralded by Rolling Stone as one of the Top 100 dance music tracks of all time.
14 years later, the duo has formalized their occasional collaborations and long-running friendship into an official project, Kx5, with a self-titled album that carries on the genre-defining spirit of their early work with the additional excellence that comes from a decade and a half of studio and onstage experience for each.
Those "different things" are evident in the evolving sound of Kx5 since the release of "Escape." The debut single carried on the tradition of sleek melodic house music first heard on "I Remember", securing significant Top 40 radio play and eventually becoming the #1 dance track of the year in 2022.
However it was just the starting point for months of sonic exploration that resulted in tougher-sounding songs like "Alive" featuring The Moth & The Flame (TMTF), "Avalanche" and "Take Me High."
The record is a double LP featured on gold vinyl.
PLEASE NOTE:
You will be redirected to Kx5shop.com to complete your purchase.
This is a pre-order item with an expected release date of September 22, 2023.
--

TRACKLIST

Alive (feat. The Moth & The Flame)
Sacrifice (with SOFI TUKKER)
Escape (feat. Hayla)
Bright Lights (feat. AR/CO)
pwdr Blu (feat. Brother.)
When I Talk (with Elderbrook)
Eat Sleep (feat. Richard Walters)
Take Me High
Avalanche (feat. James French)
Unobsidian

DISC 1 - SIDE A
Alive (feat. The Moth & The Flame)
Sacrifice (with SOFI TUKKER)
Escape (feat. Hayla)

DISC 1 - SIDE B
Bright Lights (feat. AR/CO)
pwdr Blu (feat. Brother.)

DISC 2 - SIDE A
When I Talk (with Elderbrook)
Eat Sleep (feat. Richard Walters)
Take Me High

DISC 2 - SIDE B
Avalanche (feat. James French)
Unobsidian
BUY NOW