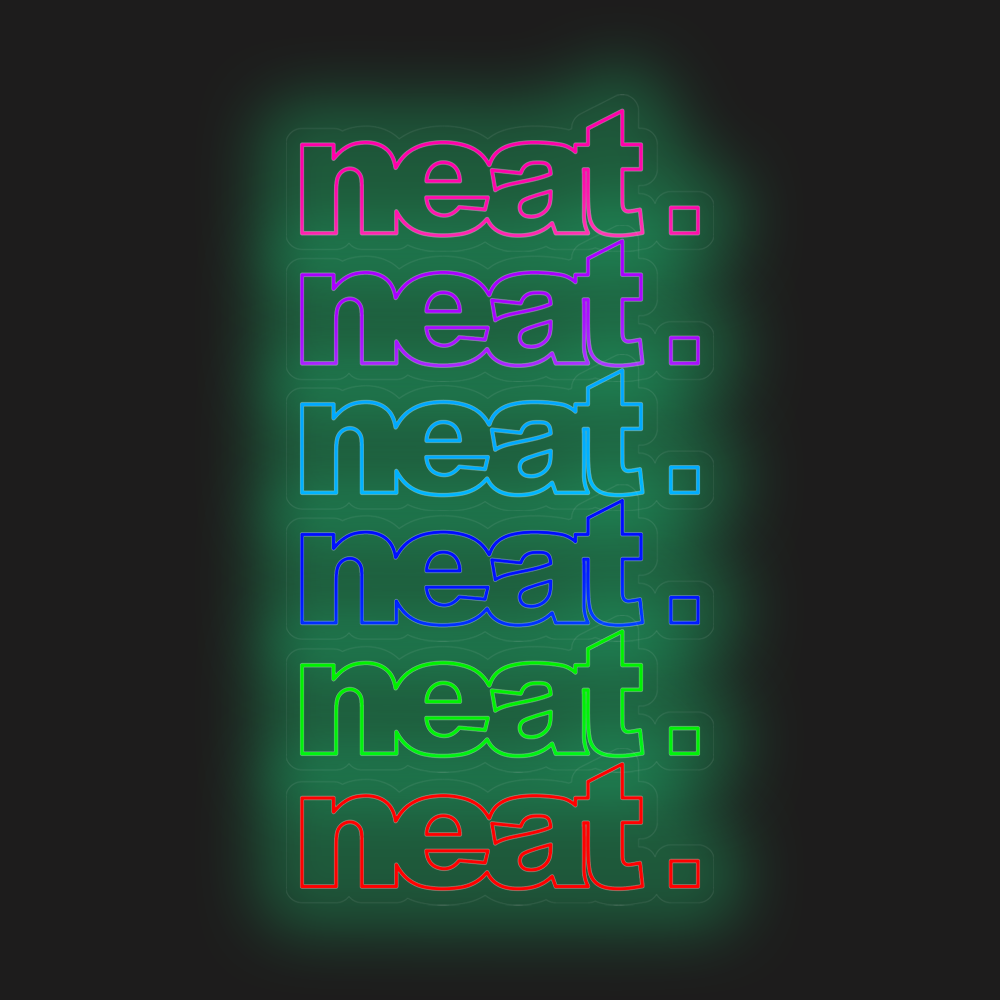 neat. neon sign
Custom neat. sign. durable and energy-efficient LED-based neon material, mounted on contour cut clear acrylic with cap and barrel standoffs included for easy installation. With minimal visible wiring and remote on/off/dimming control.
Total sign size 36 x 13.25 inches including acrylic. For indoor use only. Shipped in custom neon-safe packaging with foam. Packaging and shipping $55.
*This product is not sold by mau5hop. You will be redirected to the official Neon Popsicle site to complete your transaction + customer support.
BUY NOW